A Team of Experienced Professionals
The team at SOS Corporation are highly motivated with exceptional attention to detail and diverse skill sets. Meet the driving force of SOS Corporation and contact them with your specific inquiries.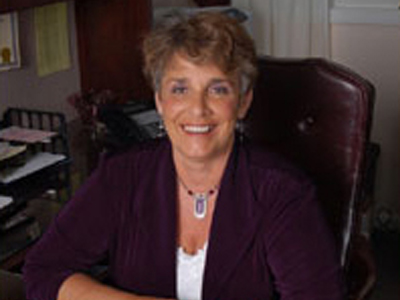 Cindy Oldfield
— President
President Cindy Oldfield launched SOS Corporation in 1990 wanting to grow beyond a cleaning business. Cindy's natural instinct for getting the best work out of her staff translated to exceptional customer service at SOS, from top to bottom. Cindy credits her staff with the company's success, "You're only as good as the people you have on the team," she says, "I expect them to be the best they can be." Cindy believes in rewarding employees for success — most of them own part of the company. As SOS has grown, so has Cindy's circle of professional contacts. "A lot of the different trades know who I am," she says, "I'm 'the cleaning lady' I'm proud of what I am." Her watchwords? Don't take advantage; always be truthful. Do what you say you're going to do. The SOS Corporation reputation demonstrates the success of this philosophy.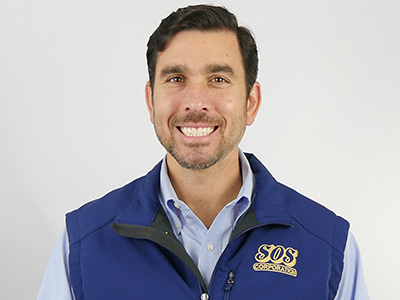 Brent Oldfield
— Vice President
Vice President Brent Oldfield has seen the business from the beginning-you might say it grew up as he did. After taking a physical therapy degree from Northeastern and working his way up to management at SunDance Rehabilitation, Brent joined his mother at the family business in 1997. He's most proud of how the company helps support the community-including the young families who rely on steady work at SOS to thrive. Brent sees keeping the company profitable and growing as a commitment to the employees, to ensure their security and their future.
Charles Bjornson
— Project Executive
Charles has been with SOS since 1998. He started his demolition career at another company as a laborer out in the field, working his way up through foreman and supervisor positions. Now, he's a demolition project manager and estimator for SOS. He loves running the whole job from sales to completion. "It's almost a business within a business," he says. "Superintendents deal with all the trades, so they don't need to have headaches with the demolition. Demolition is one of those things that a lot of people do, but it's the quality and the attention that you bring to it that supers like to see."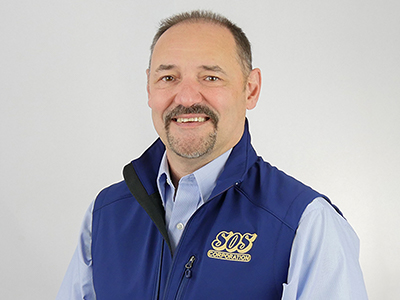 Keith Brady
— Project Executive
Although Keith's only been with SOS since 2005, he's been in demolition since he was 14-his father owned a demolition company. His electronics/engineering studies with the United States Air Force contributed to his know-how as well. Now, Keith estimates and manages jobs from the SOS office after years of field experience. "Every day's a new challenge," he says. "You're never faced with the same situation." The best thing about SOS, he says, is that "we're customer-friendly, and results-oriented."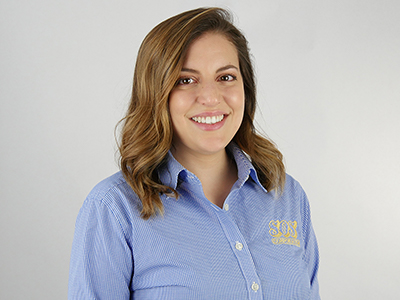 Veronica Labelle
— Project Manager/Estimator
Veronica has always had a passion for the detailed process involved in making a building come together. She graduated with a Bachelors of Science in Building and Construction Technology and joined SOS in June of 2015. Since then Veronica has honed her skills and been able to catch on very quickly in an ever-changing work environment. She is currently a LEED Green Associate and holds an OSHA 30 Certification. Although having limited in-field construction experience, Veronica has proved herself to be invaluable to the company working as a Project Manager responsible for estimating, running, and scheduling for multiple jobs. Veronica is a true team player who learns every day and is eager to learn and pursue her profession!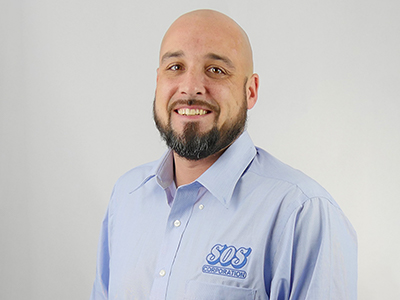 Garrett Oldfield
— Project Manager, Final Cleaning Division
Garrett started his career at SOS in 2004 as a laborer working in the labor and demolition divisions until 2012. Garrett moved up to warehouse logistics between 2012 and 2016 before becoming a Project Manager/Estimator for the Final Cleaning Division in 2016. Given his experience in the field, Garrett is a valuable asset to the management team especially when working with complex jobs involving multiple labor forces for different aspects of the project.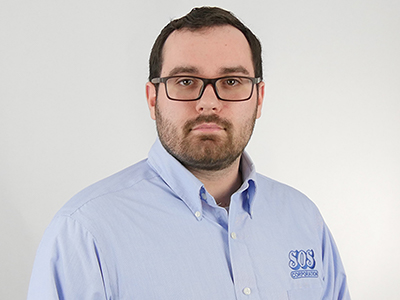 Patrick MacLellan
— Project Manager, Final Cleaning Division
Patrick joined SOS in 2009 working in the warehouse. After diligent work and commitment to maintaining the high standards of quality at SOS, Patrick moved up to management in 2016. He began his management career as a Project Manager/Estimator for the Final Cleaning Division of the company, proving himself more than capable of handling more responsibility and taking on the role of Assistant Project Manager for the Demolition Division in 2017 while still remaining as a Project Manager/Estimator for the Final Cleaning Division.